V2C is a Welsh Housing Association, that help people to find affordable homes to rent or buy in South Wales, within thriving communities. As part of their digital transformation, we worked with them to design and develop a new Intranet that would allow all employees to stay in touch and collaborate on projects.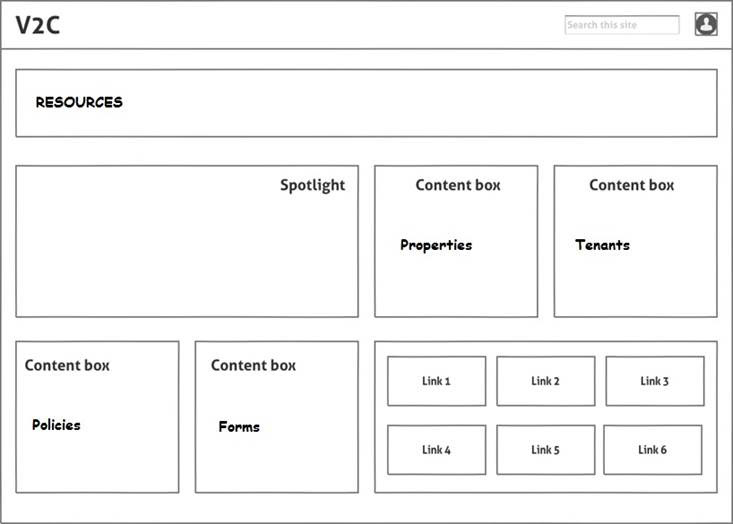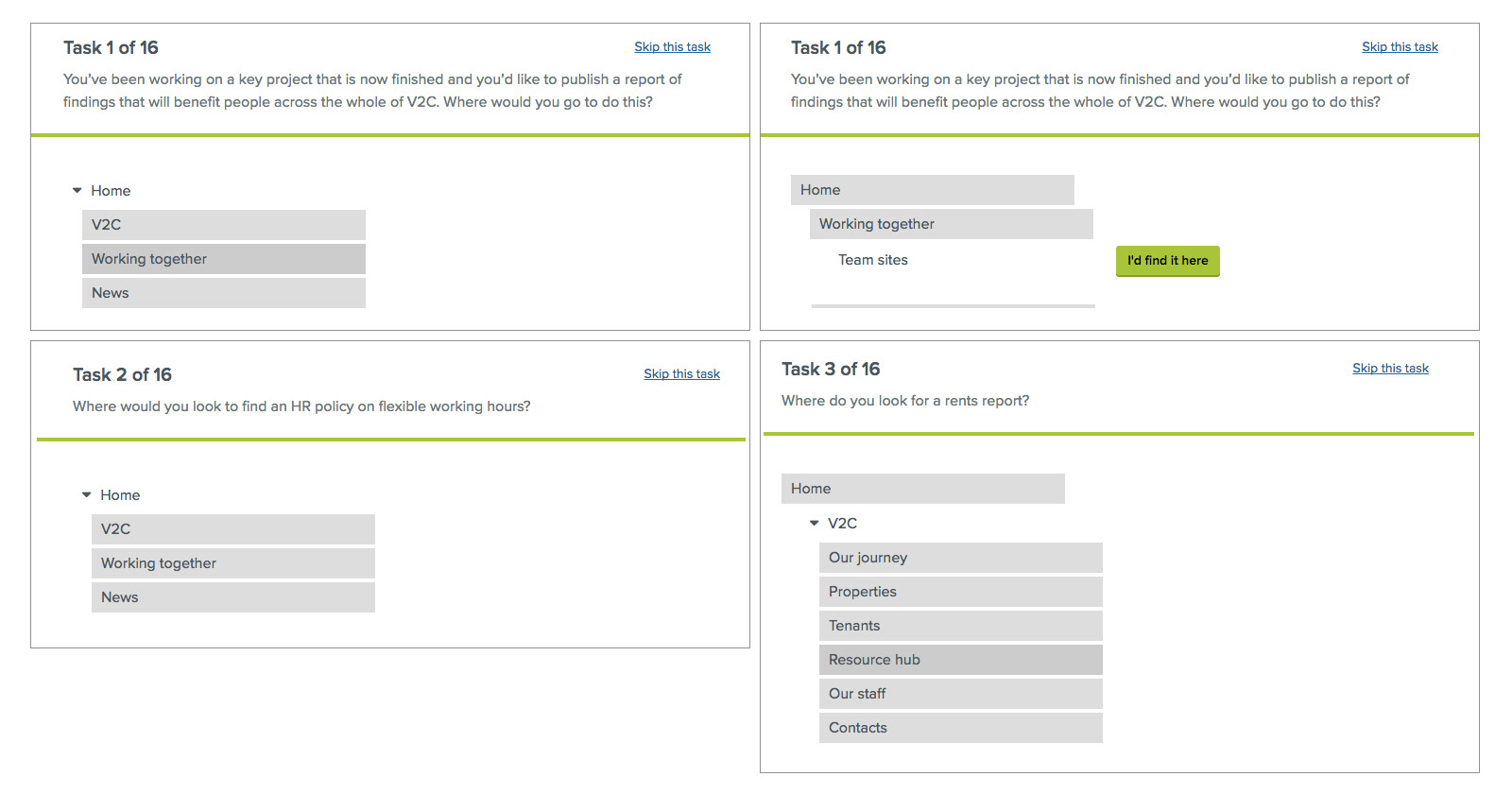 User interviews, workshops, card sort
We visited the V2C offices to see how employees use the current system, conducted interviews with employees in the office and those out on the road, key stakeholders and tenants. We conducted workshops with the team and stakeholders to uncover pain points experienced with the current system and ideas for improvements. Once we had an idea of the structure that might work best, we set up a remote card sort to validate our assumptions.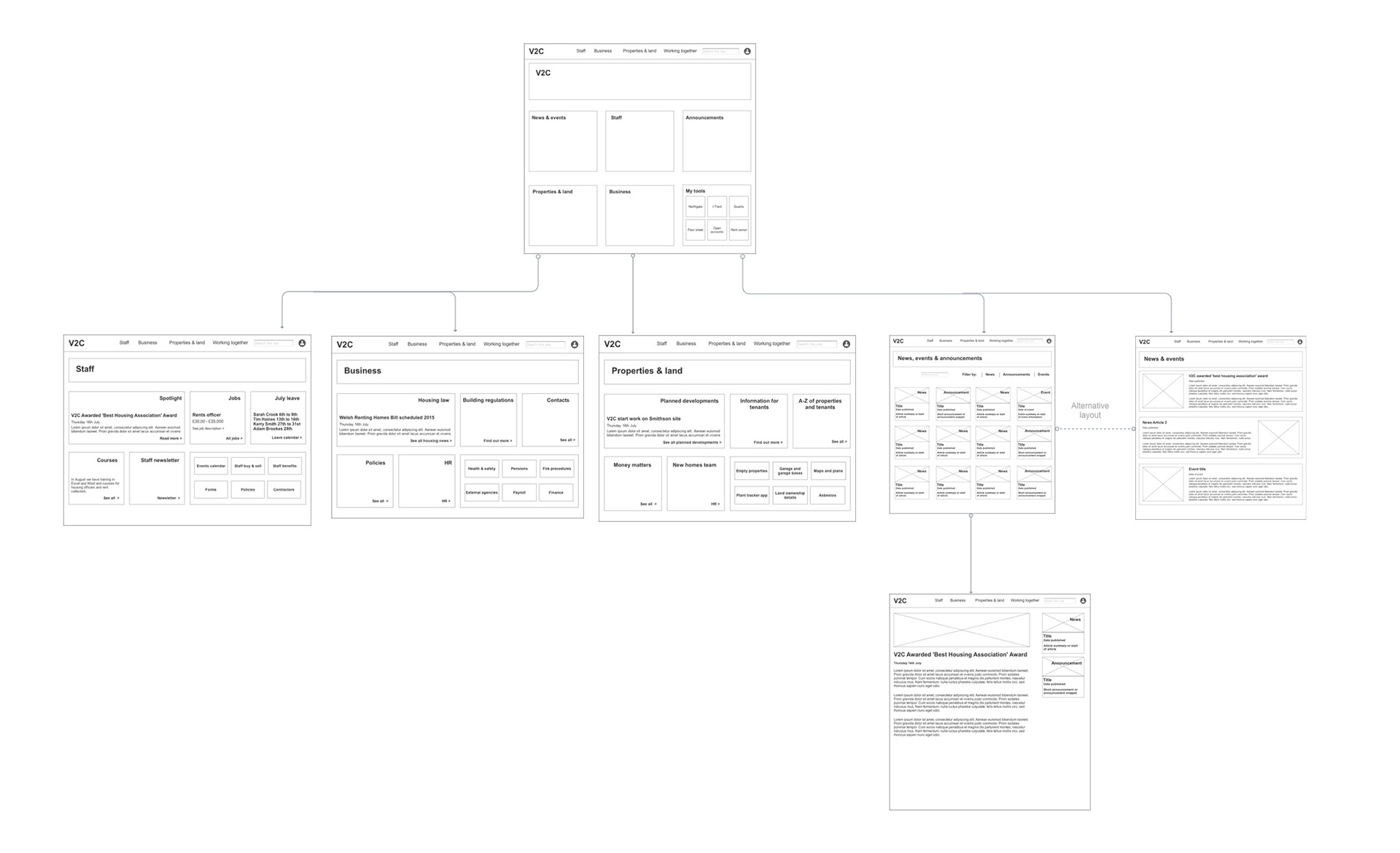 Following the workshops and interviews, I worked on mapping the Intranet Site Structure and creating layout options and wireframes for initial testing and feedback. We then set up a style and branding workshop to help determine the UI and visual design.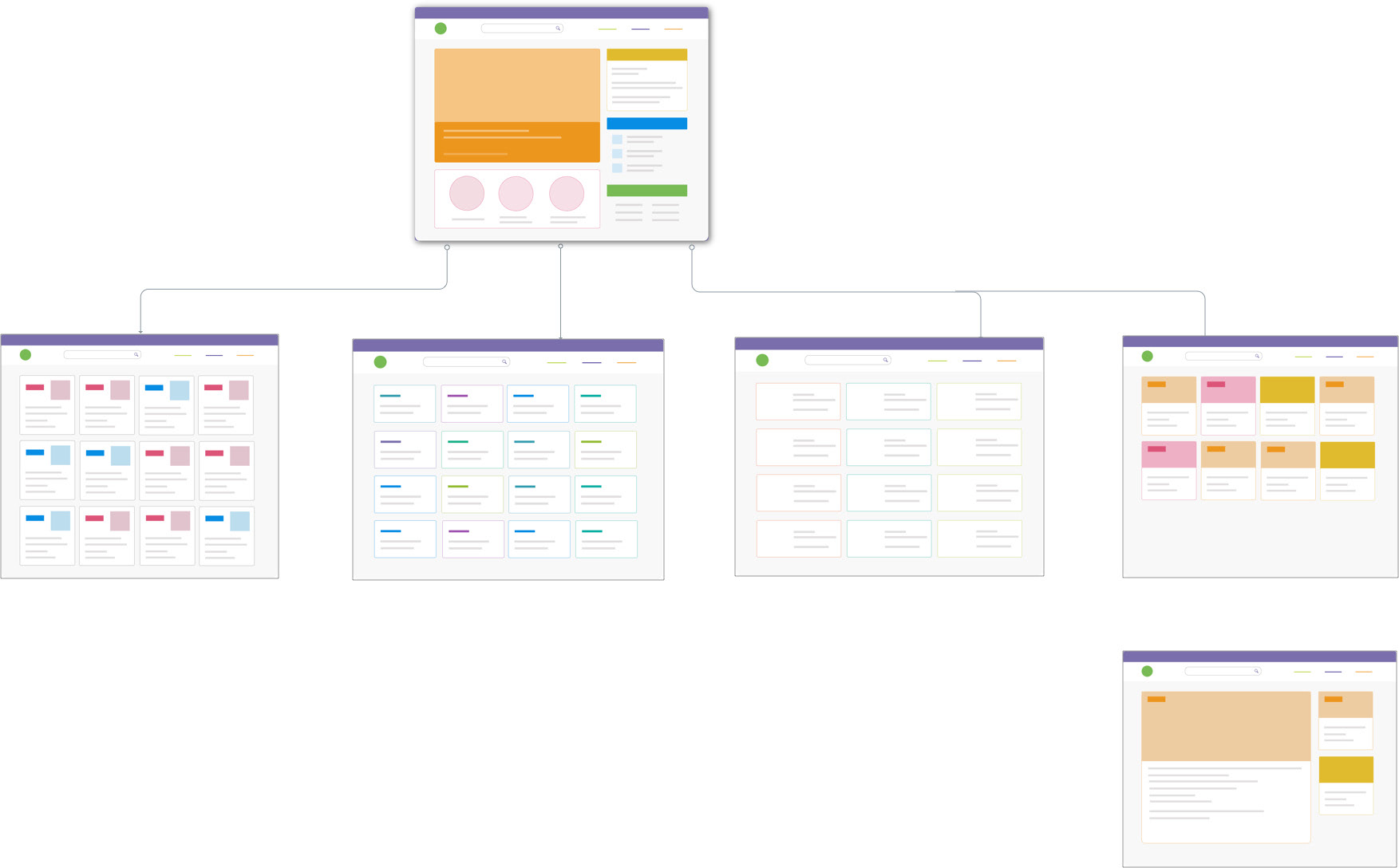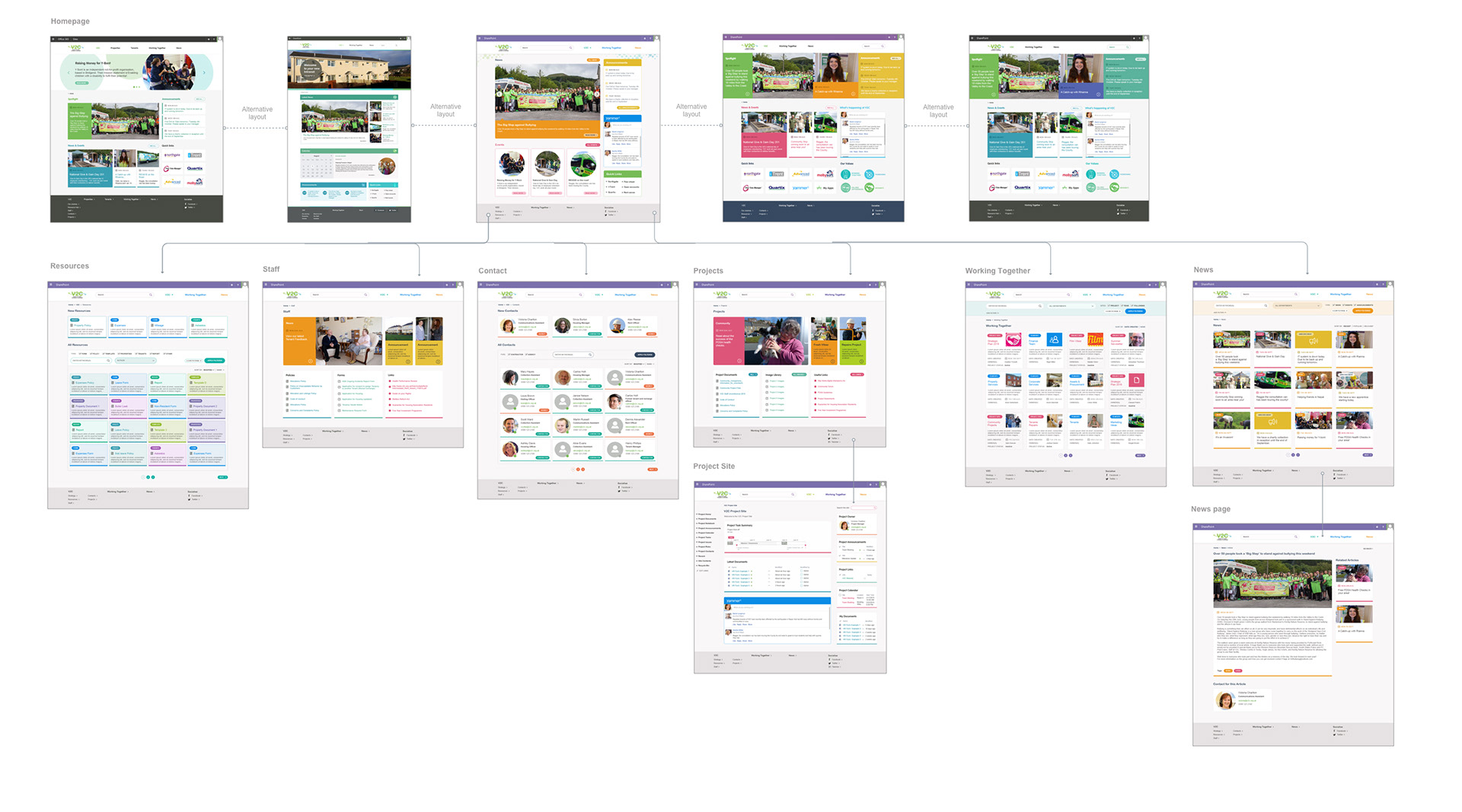 I used the high fidelity prototype to test the final product with users, present to the team and stakeholders and iterate based on our findings.