V2C is a Welsh Housing Association, that help people to find affordable homes to rent or buy in South Wales, within thriving communities. They needed help with both their inward and outward facing tools and digital presence.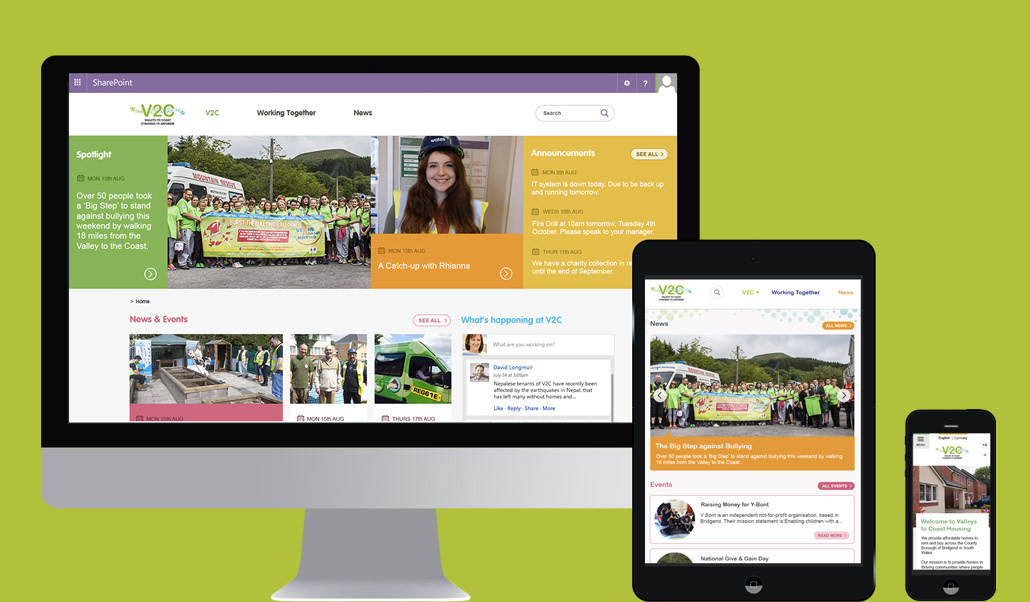 Interviews, Observation, Workshops & Mapping.
I worked on mapping the Intranet Site Structure and creating layout options.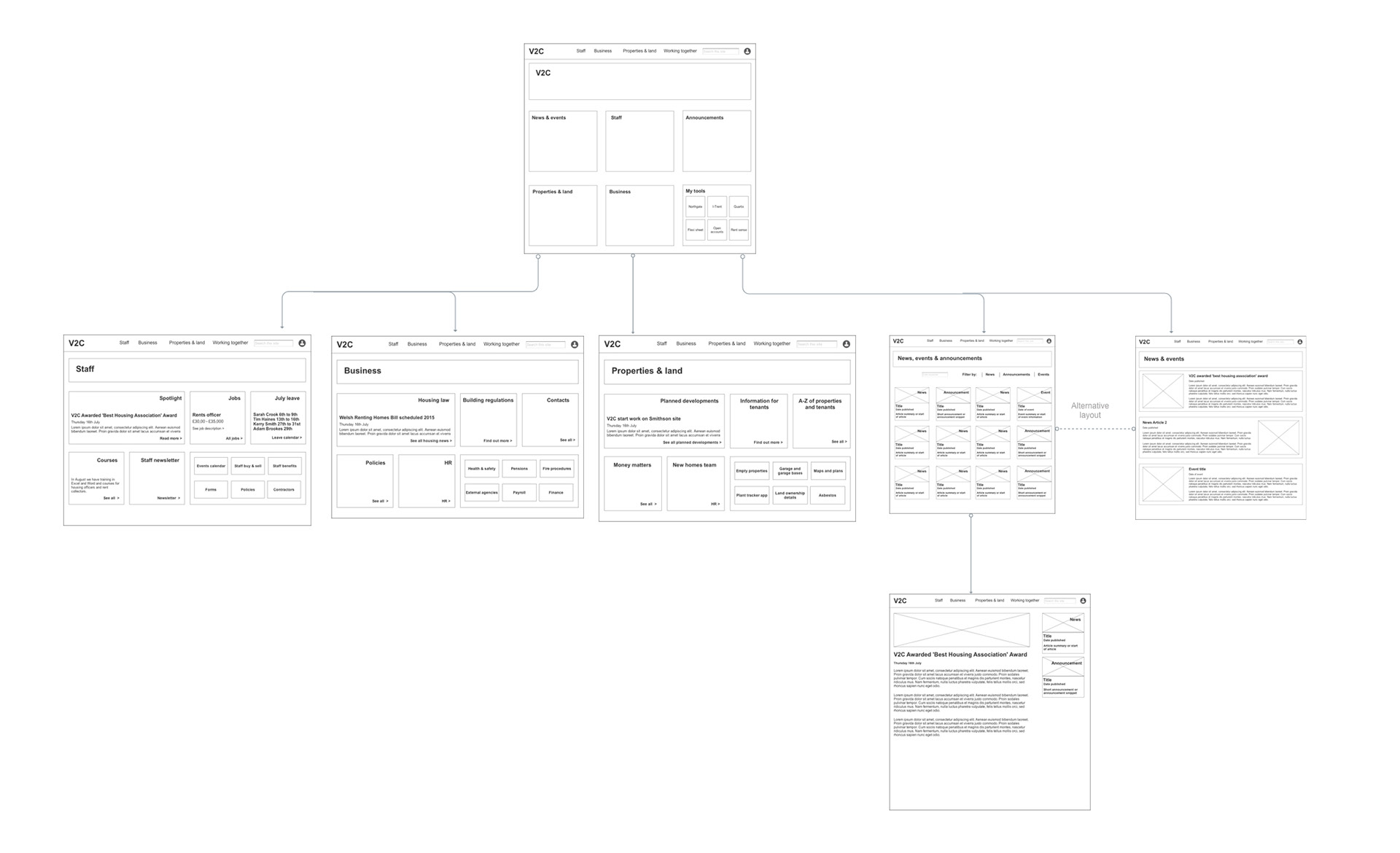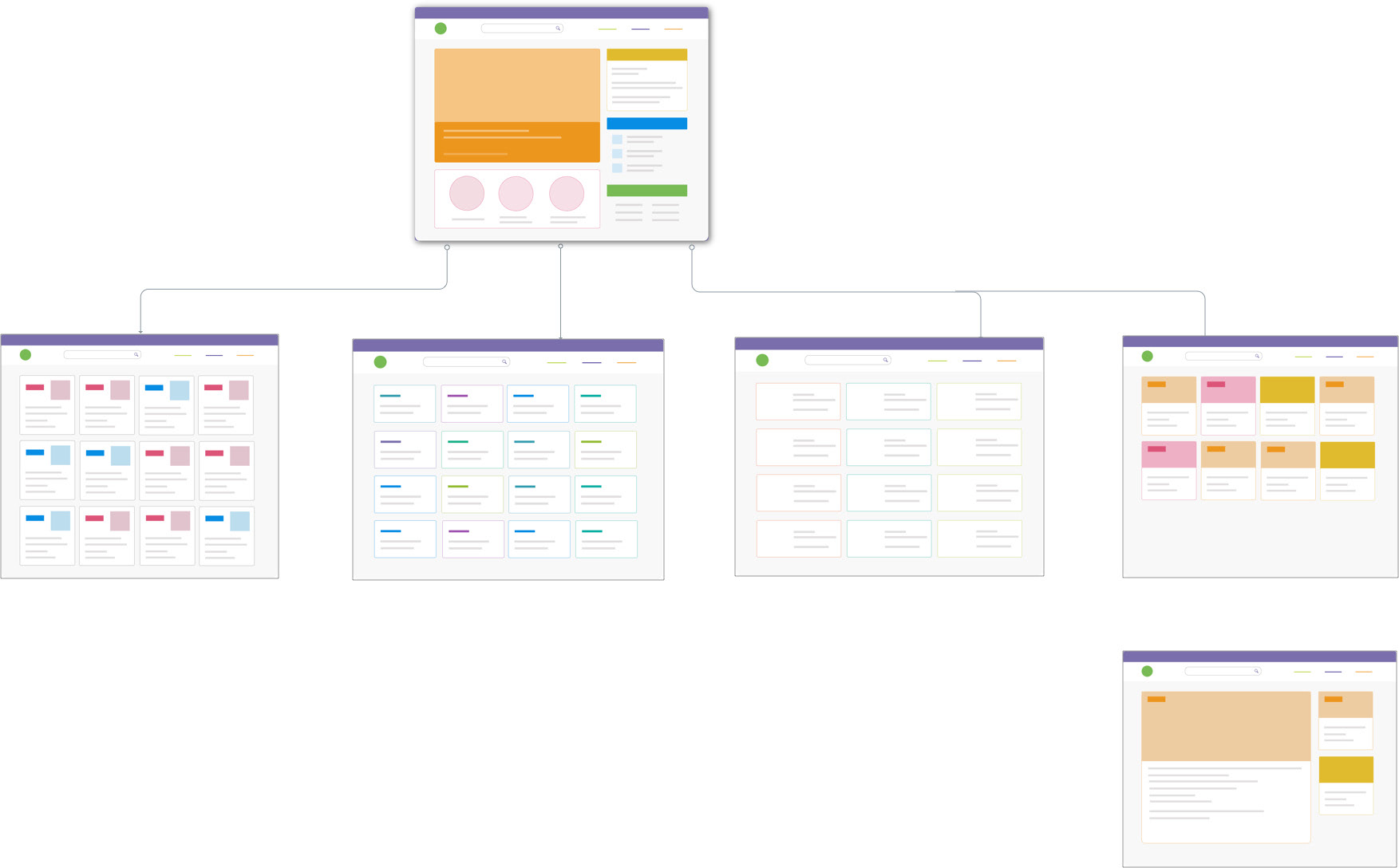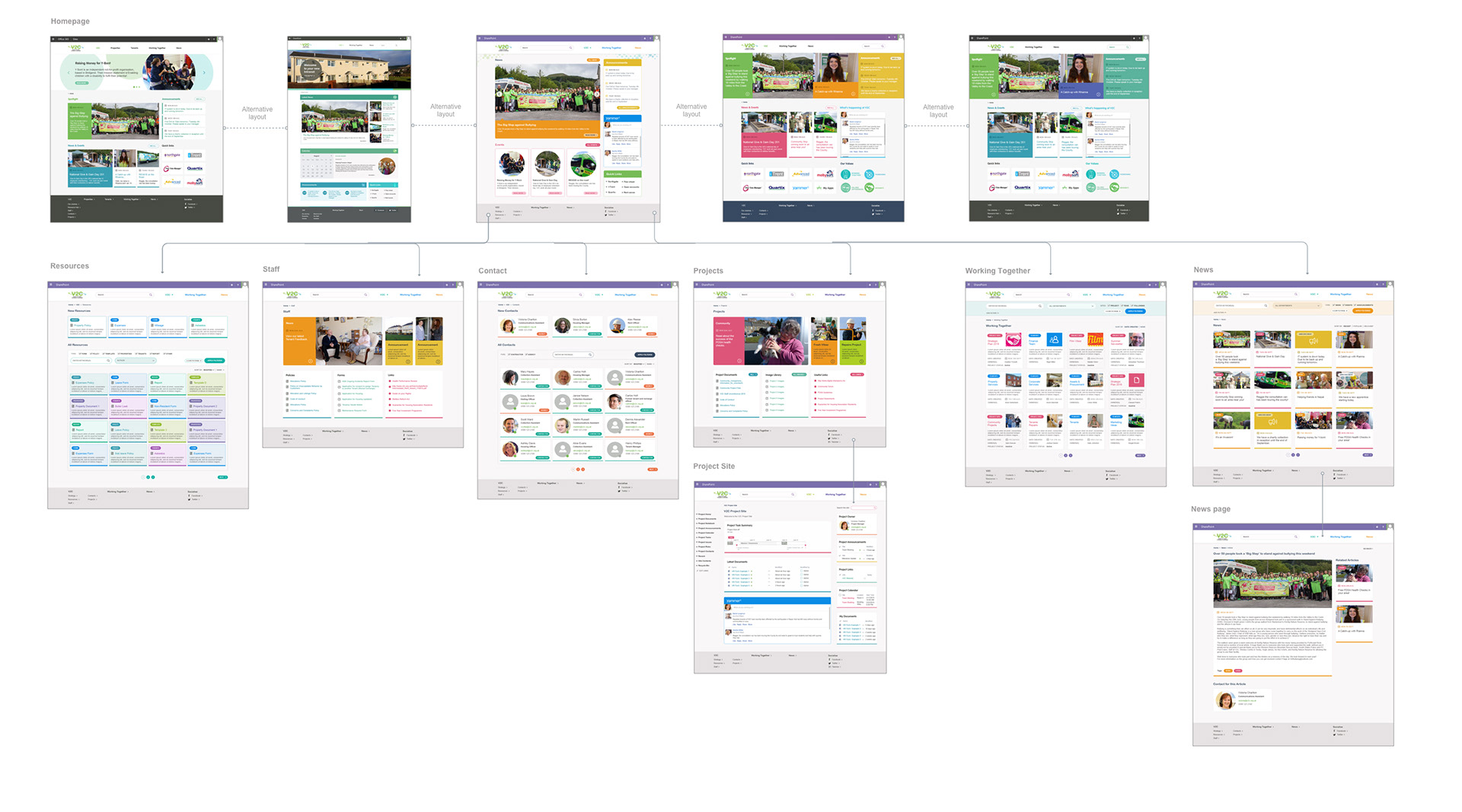 I tested out ideas, layouts and styles, working with prototypes, presenting to the team, stakeholders and client and iterating.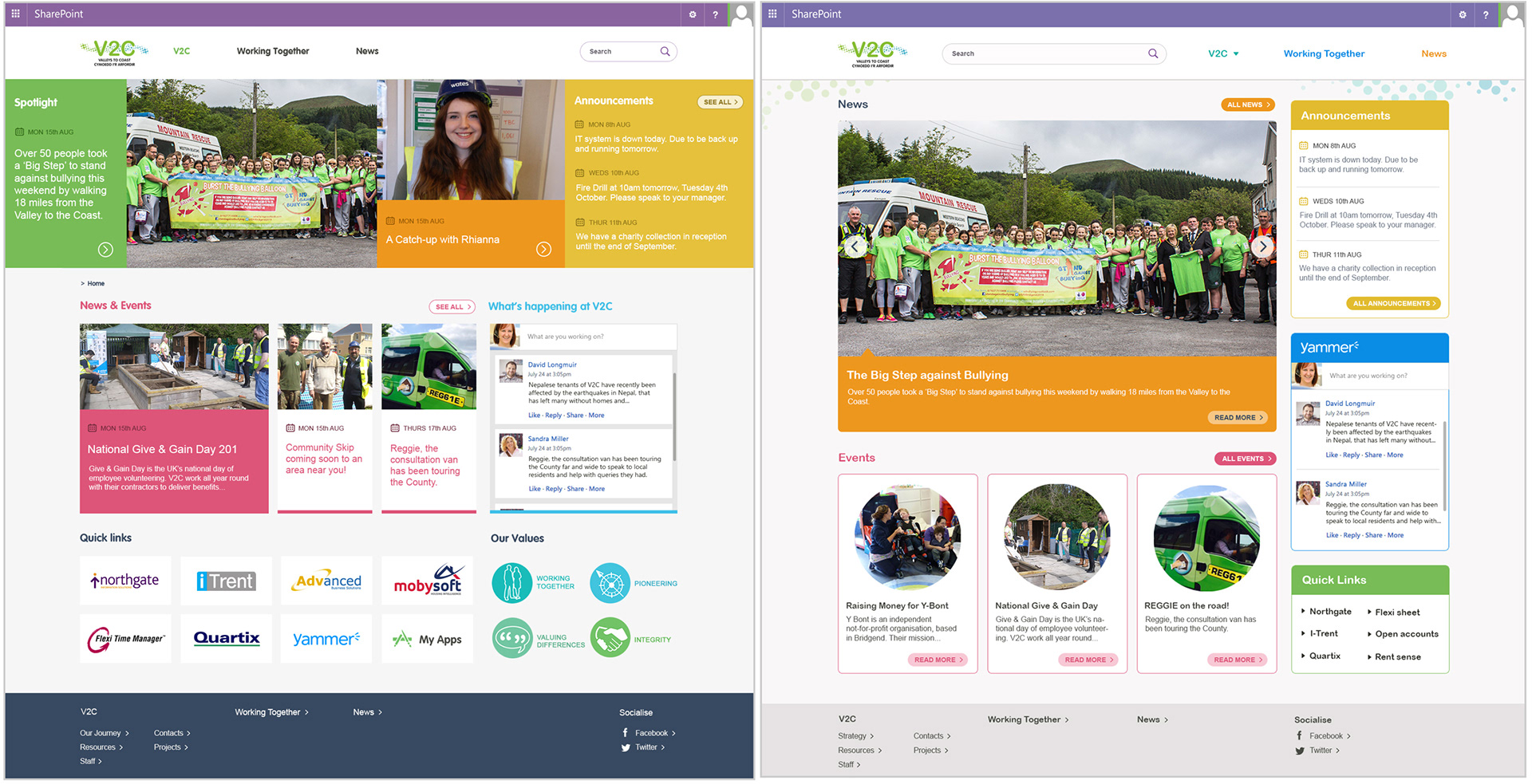 These are the website design options I presented back to V2C, alongside the Intranet design work. The idea was to stick with the colourful theme of their internal communications portal whilst also making use of icons where possible, to help break the language barriers between English and Welsh.
Additionally, I worked on the on and offline marketing materials to help promote the new portal and increase user adoption rates.