User Research, User Journey Mapping, Workshops, Interviews, Prototyping, Solution Design, UX, UI and Communications Materials.
I worked on the UX, UI and communications design on a large project involving the modernisation of Russell & Bromley's work processes. This involved updating their communication tools, customer and user journeys and digital processes.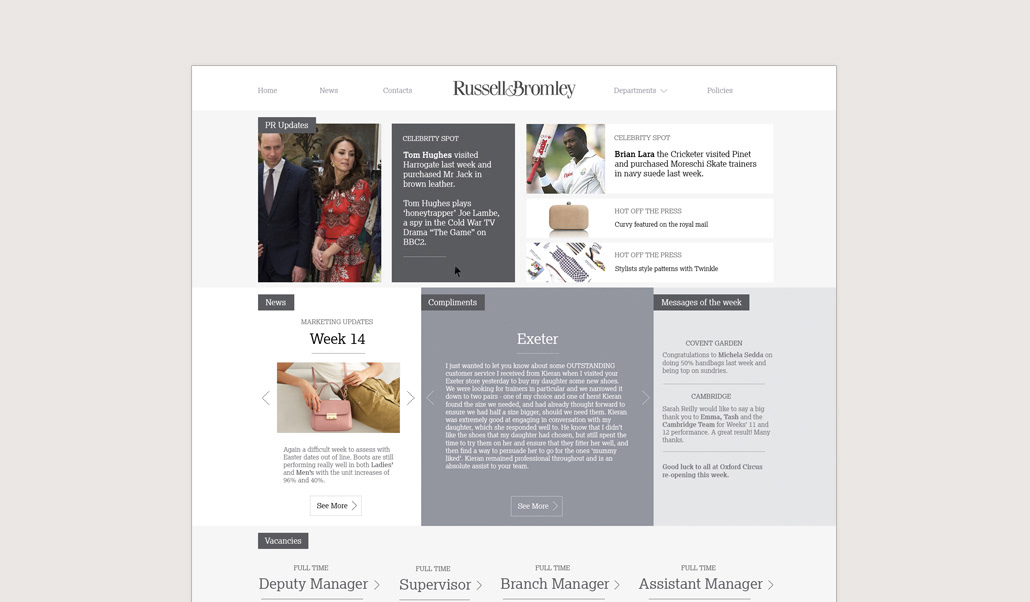 Research - Interviews, Observation & Workshops. 
We did a series of interviews with business representatives, shop floor staff and managers, office visits to understand internal processes, shop visits to understand current customer experiences as well as workshops & card sorting exercises to define navigation and branding.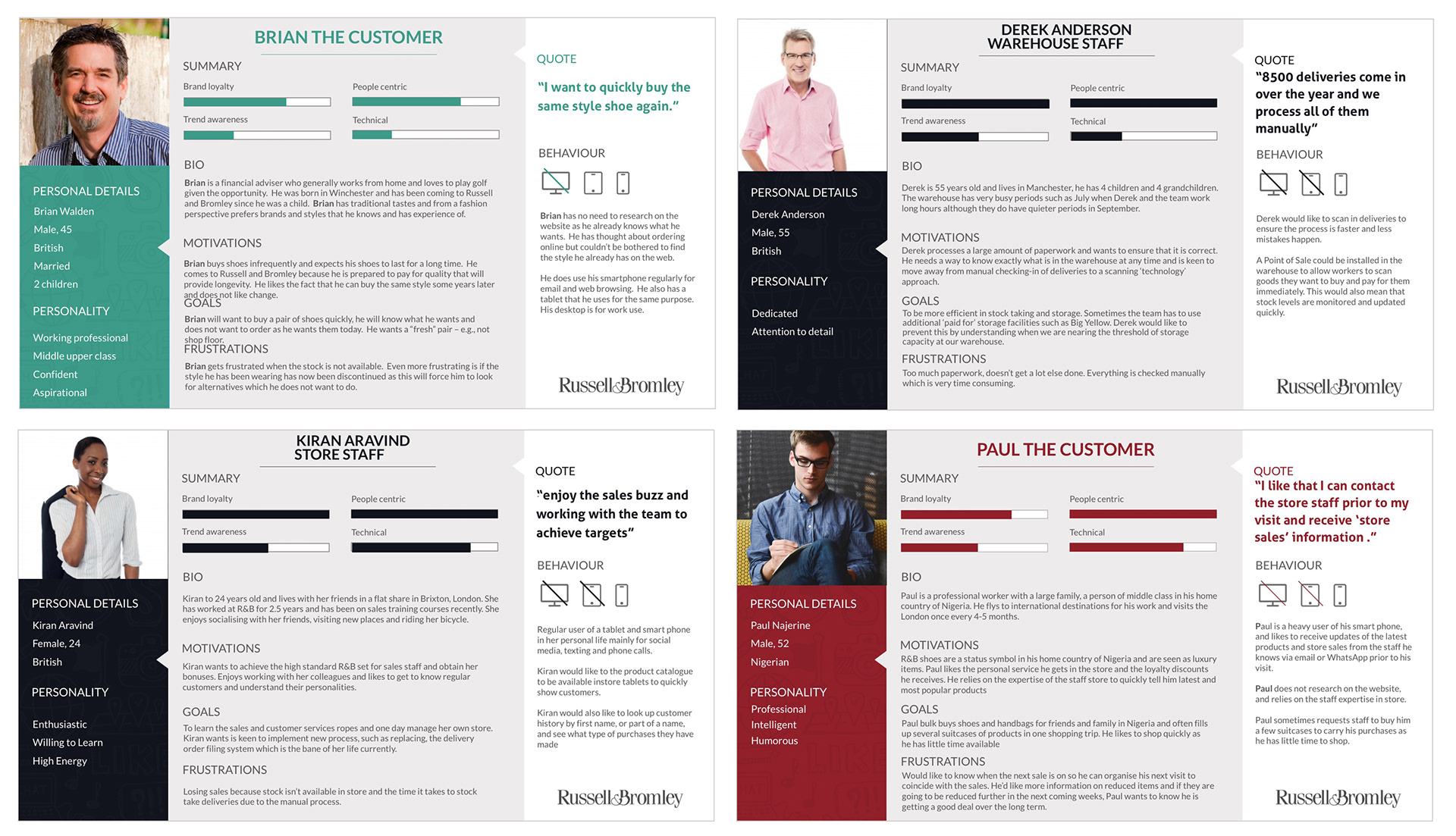 Mapping Personas and User Journeys