User Research, workshop facilitation, wireframing, prototyping, UI visual design and usability testing.
National Debtline give free, impartial and confidential debt advice. At FSP, I worked alongside the business consultant, director, developers and the customer services team to create a mobile tool, allowing users to enter their debt information online and receive advice through their mobile phones. The problem we were tasked with was how to break down the long, complex forms so that they would be accessible across all devices, in particular smaller screen devices.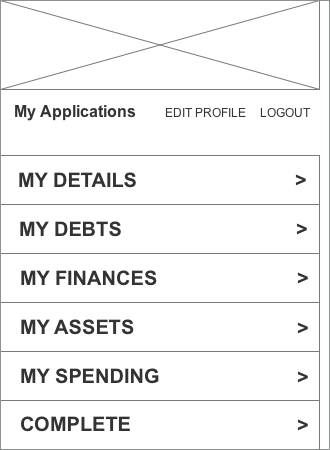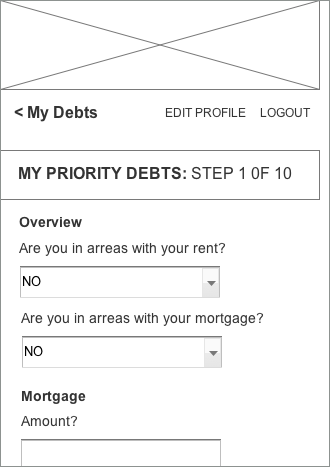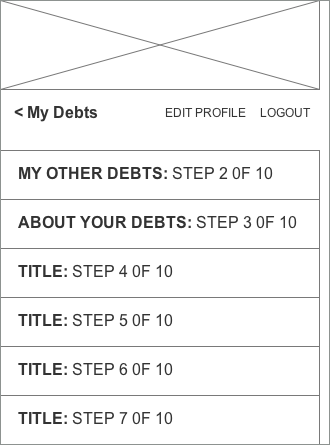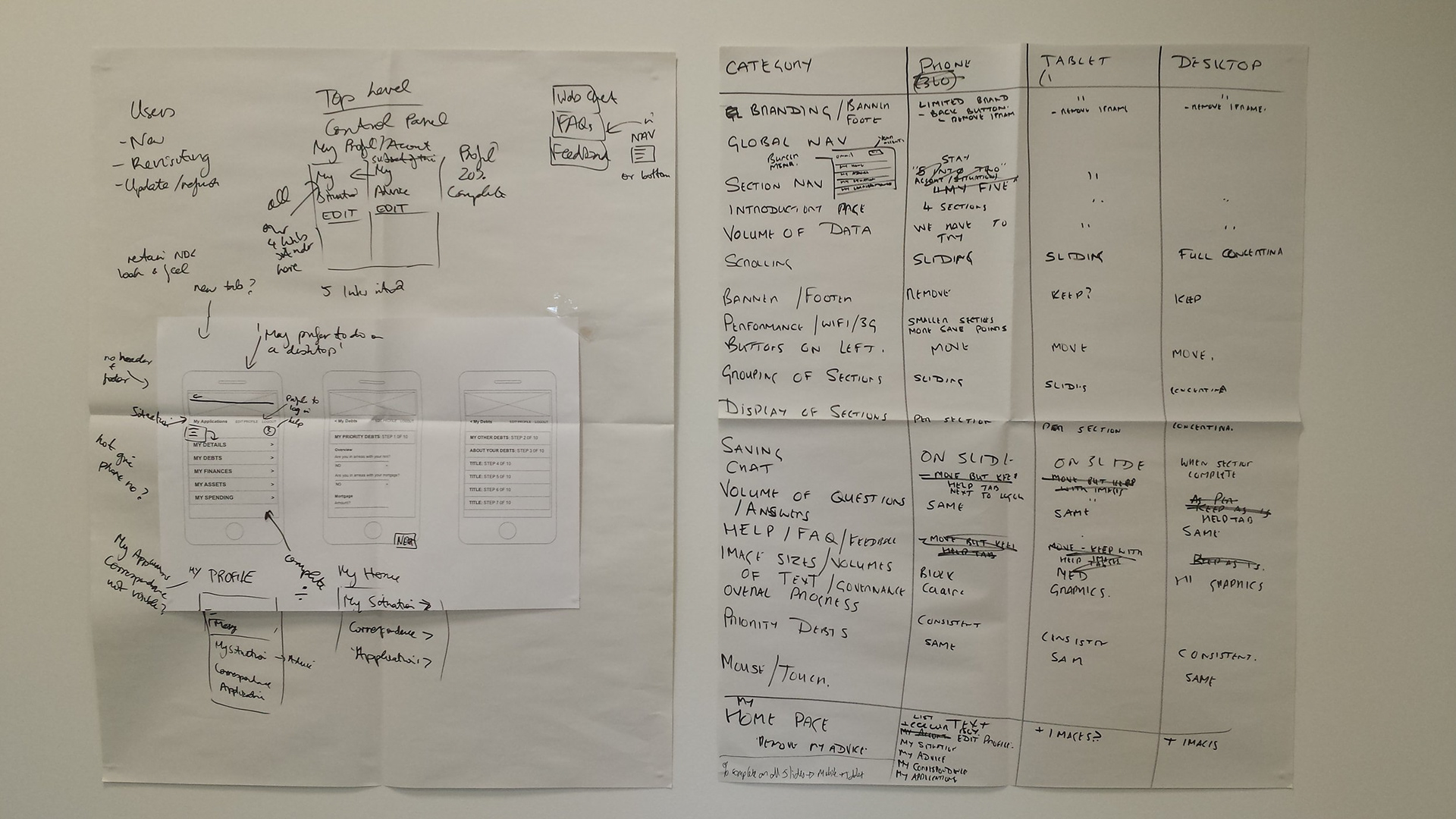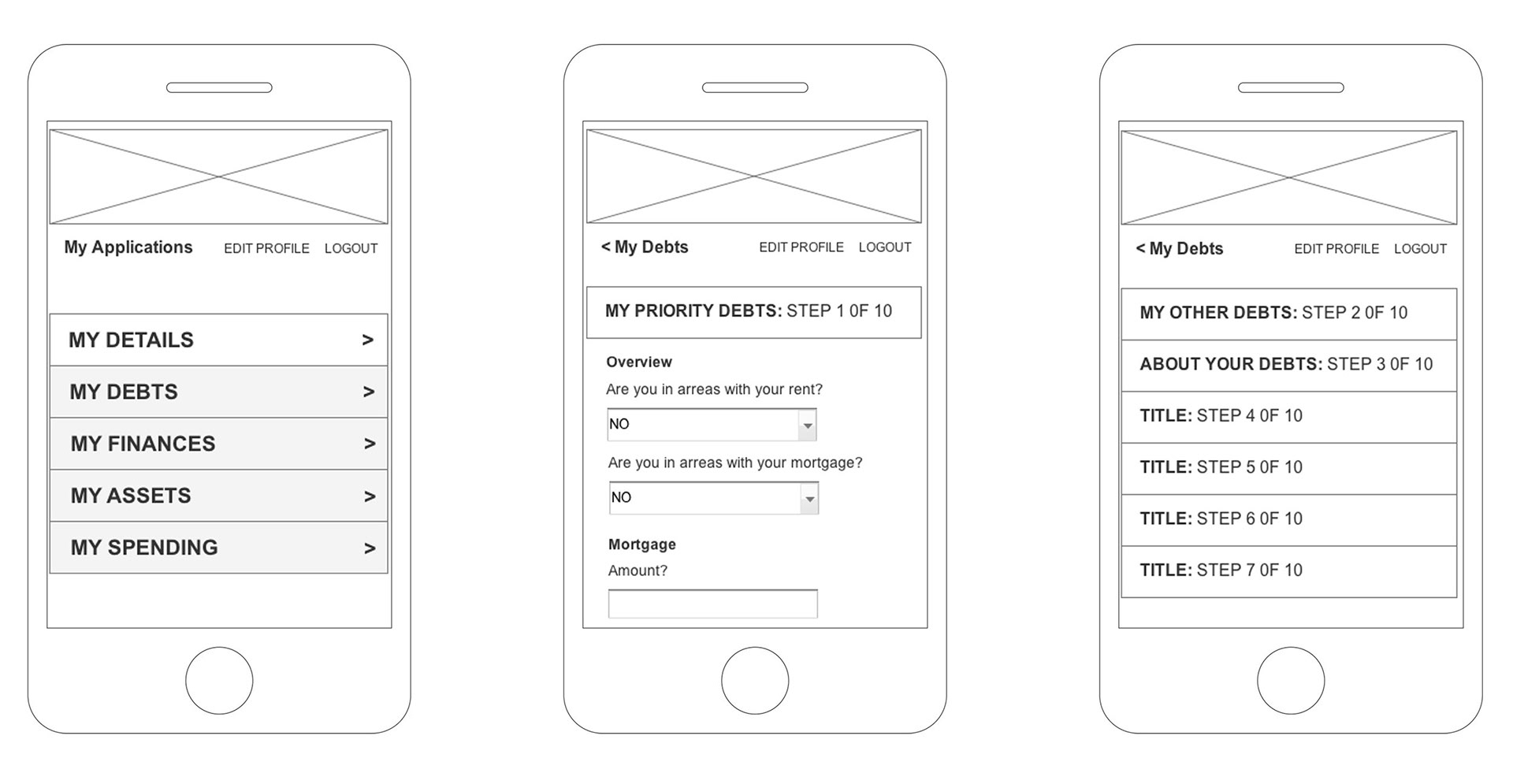 I facilitated various workshops with National Debtline, working closely with their internal development and customer service teams to whiteboard, wireframe and test different solutions. By breaking down the long forms into more manageable chunks and using clear navigation, we were able to optimise the form for mobile devices as well as tablet and desktop.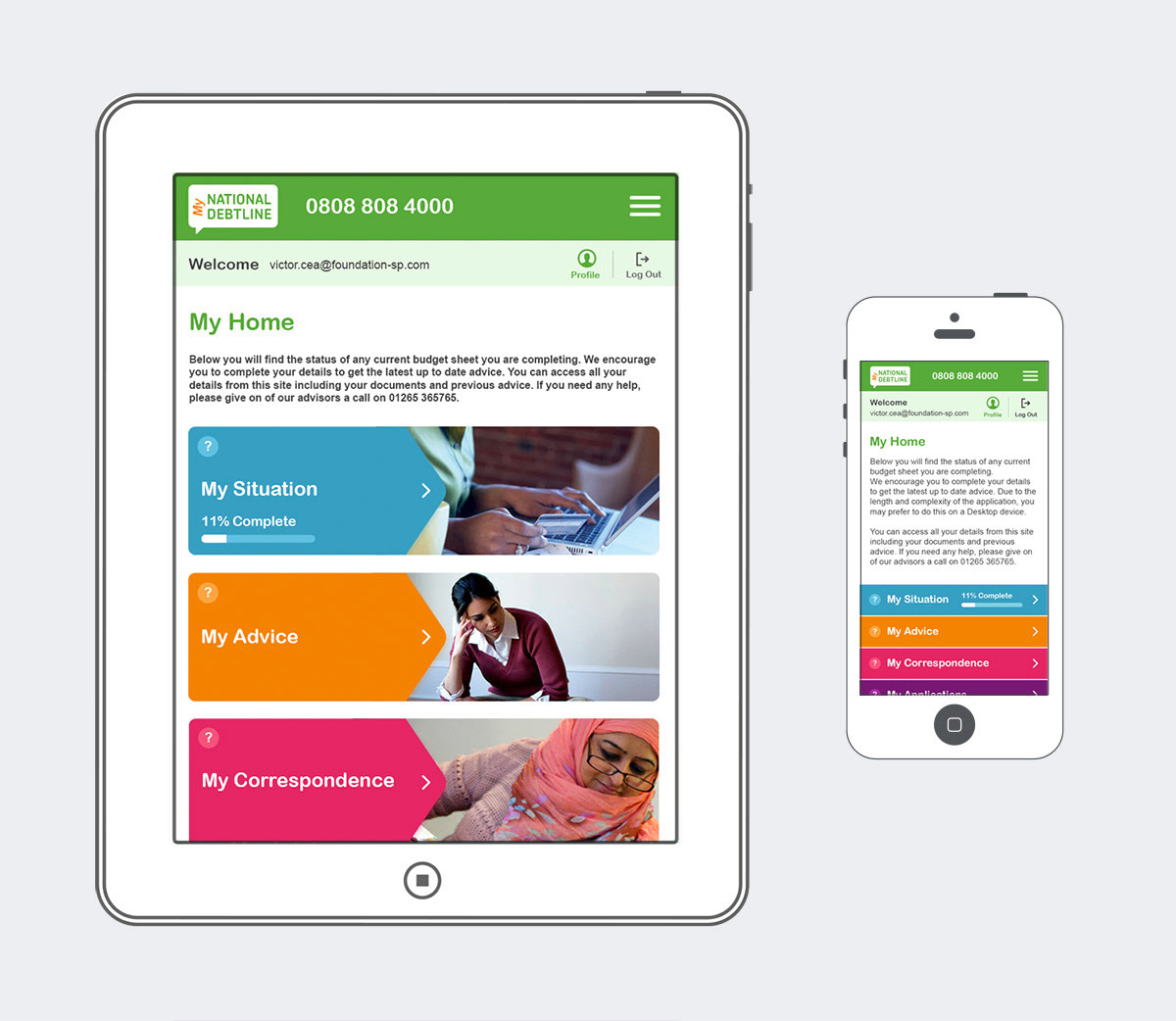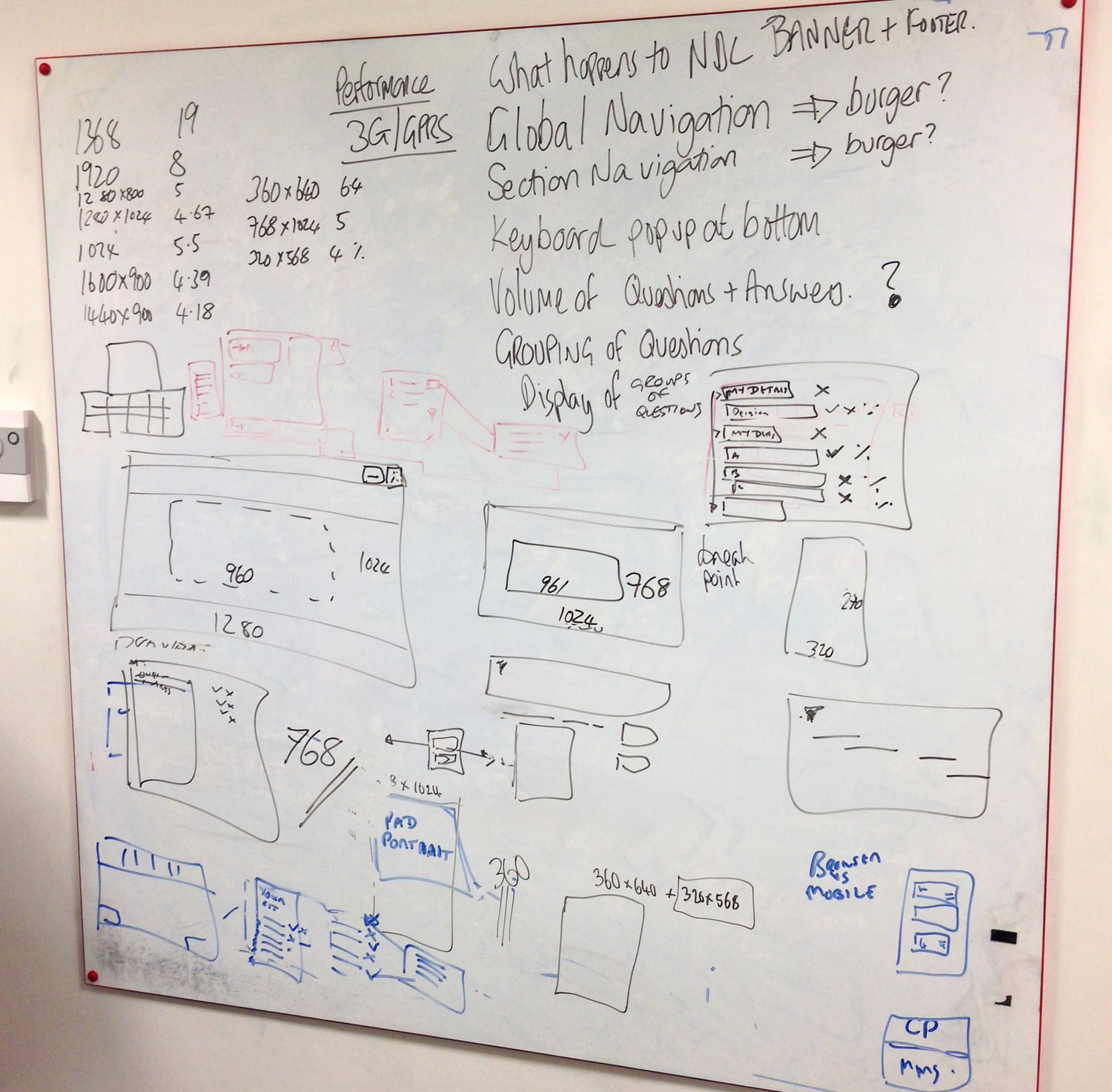 I designed the UI visual design in line with their brand guidelines, utilising the bright colours to differentiate between the different sections within the tool. I created a high fidelity, clickable prototype to allow us to capture feedback on the design and give the team a feel for what the tool would be like once developed.