V2C is a Welsh Housing Association, that help people to find affordable homes to rent or buy in South Wales, within thriving communities. They needed help with both their inward and outward facing tools and digital presence.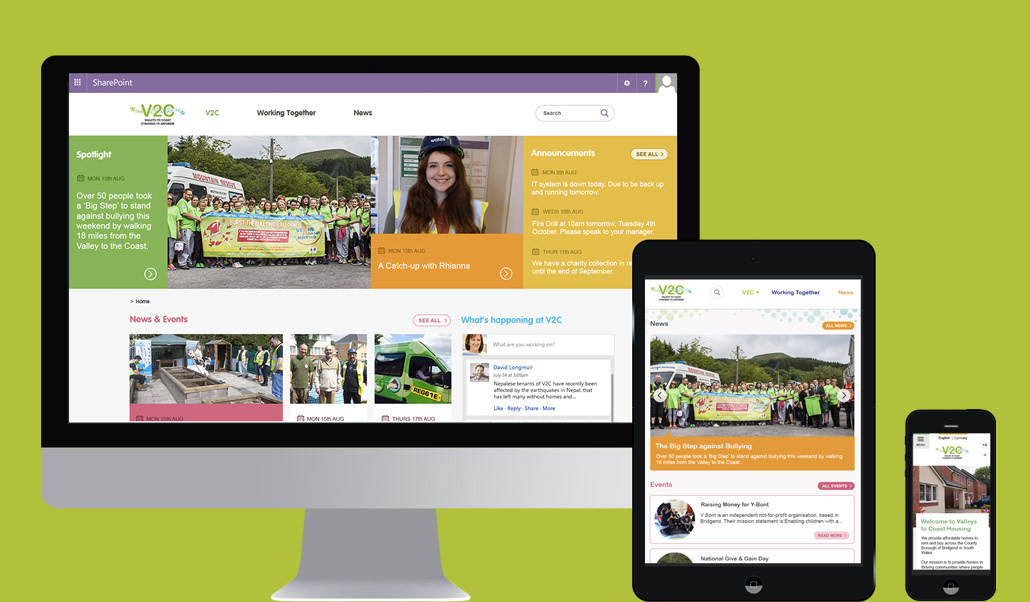 Interviews, Observation, Workshops & Mapping.
Wireframes and User Journeys
Mapping the Intranet Site Structure and creating layout options.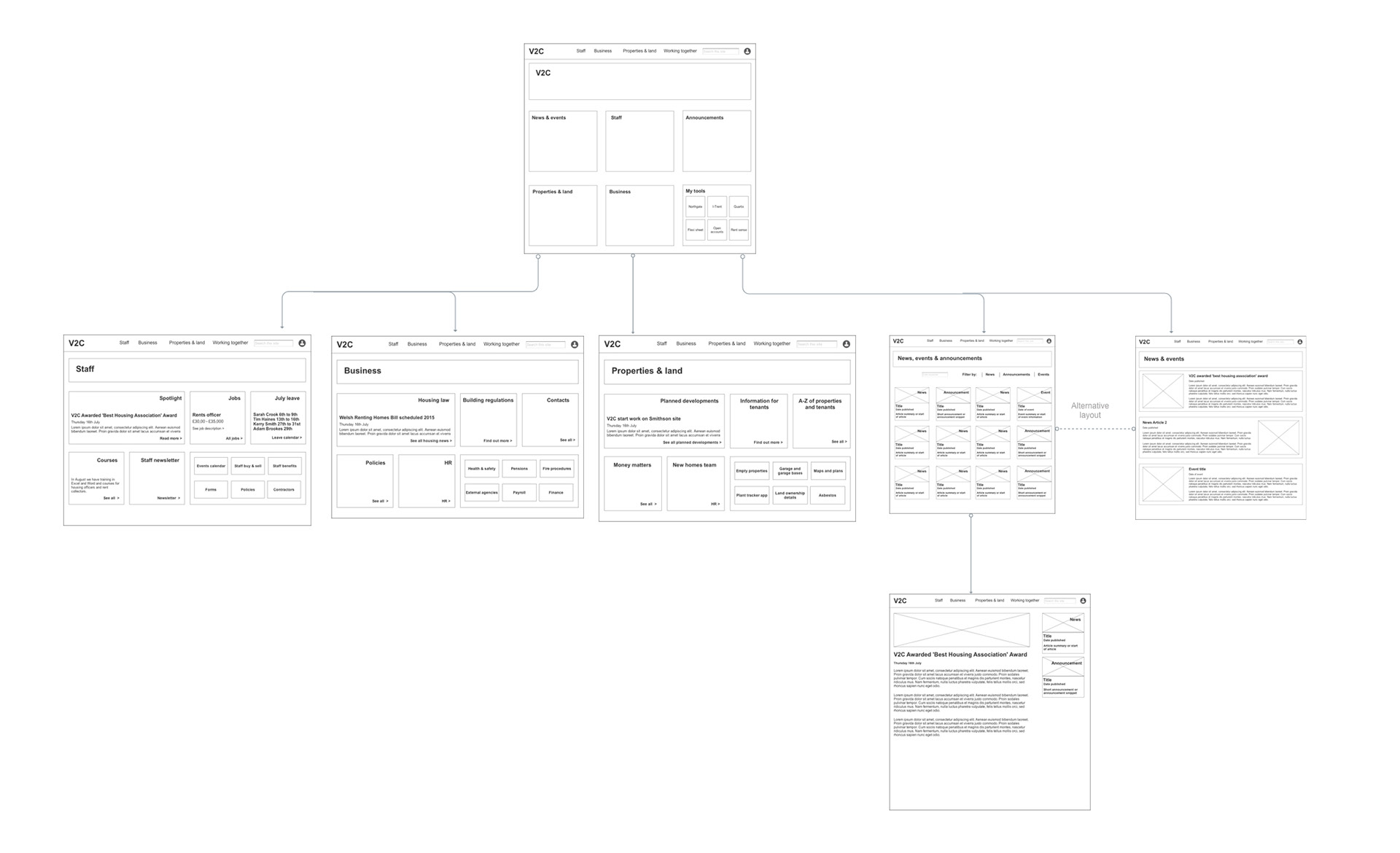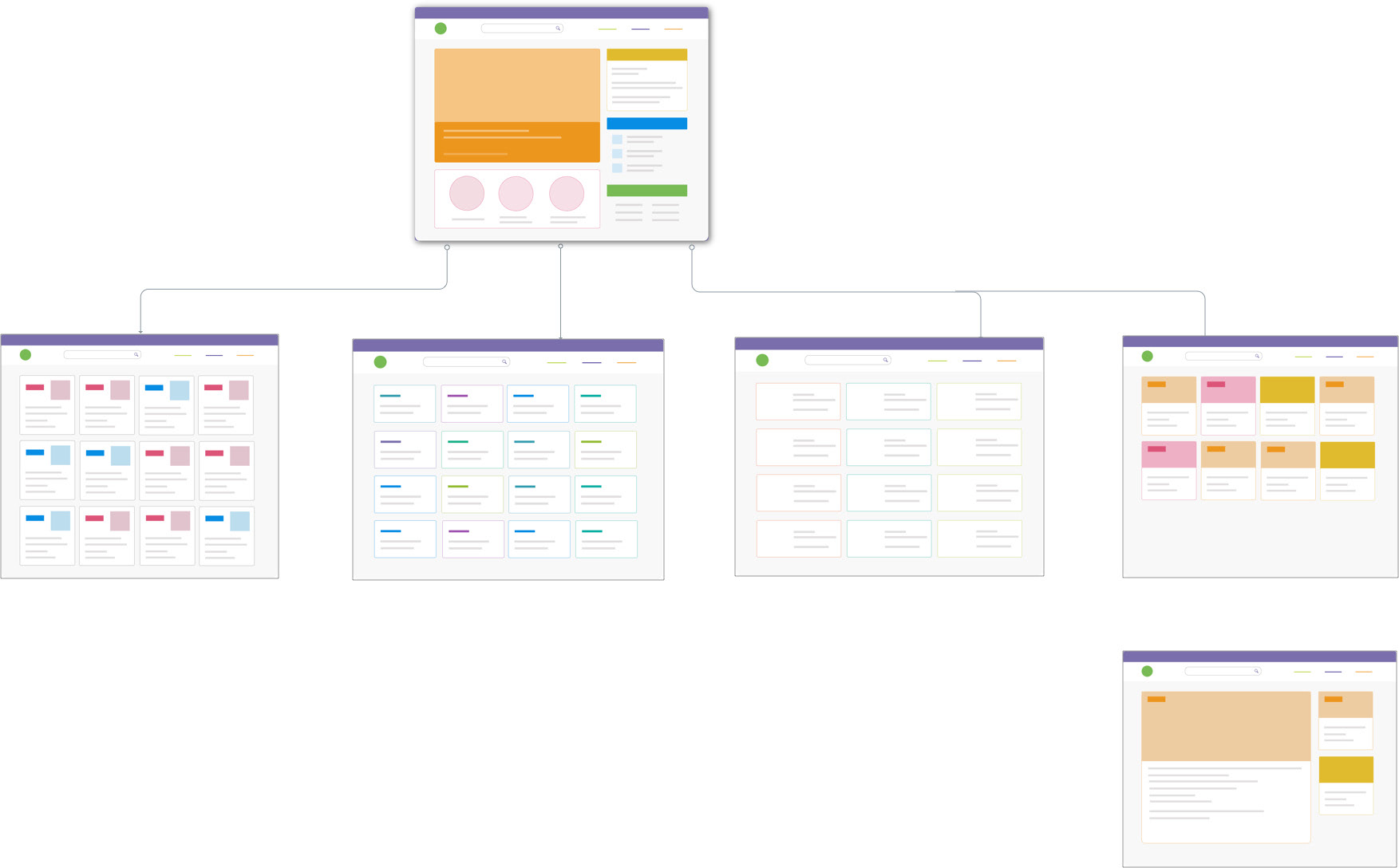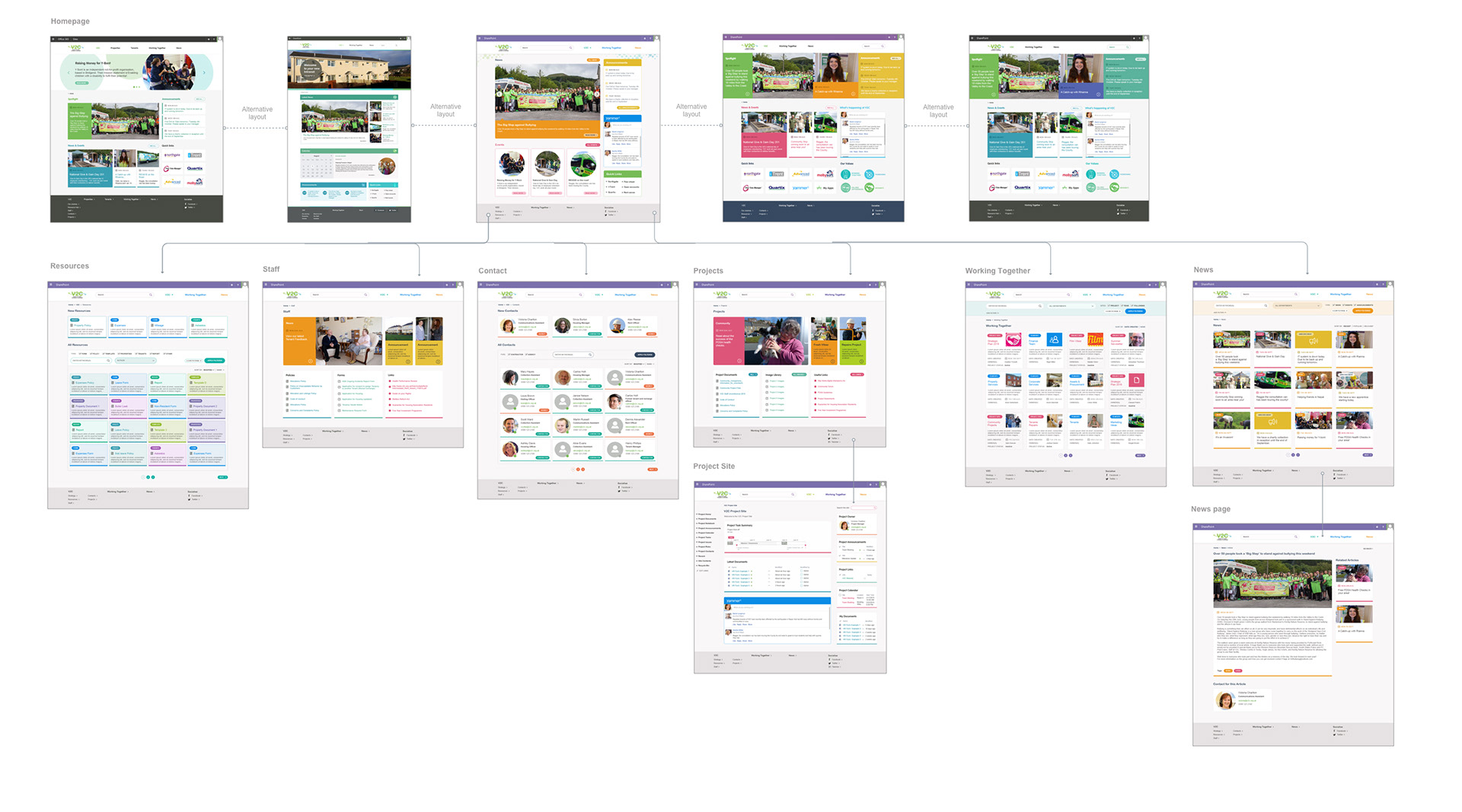 Testing out ideas, layouts and styles, presenting to the client and iterating.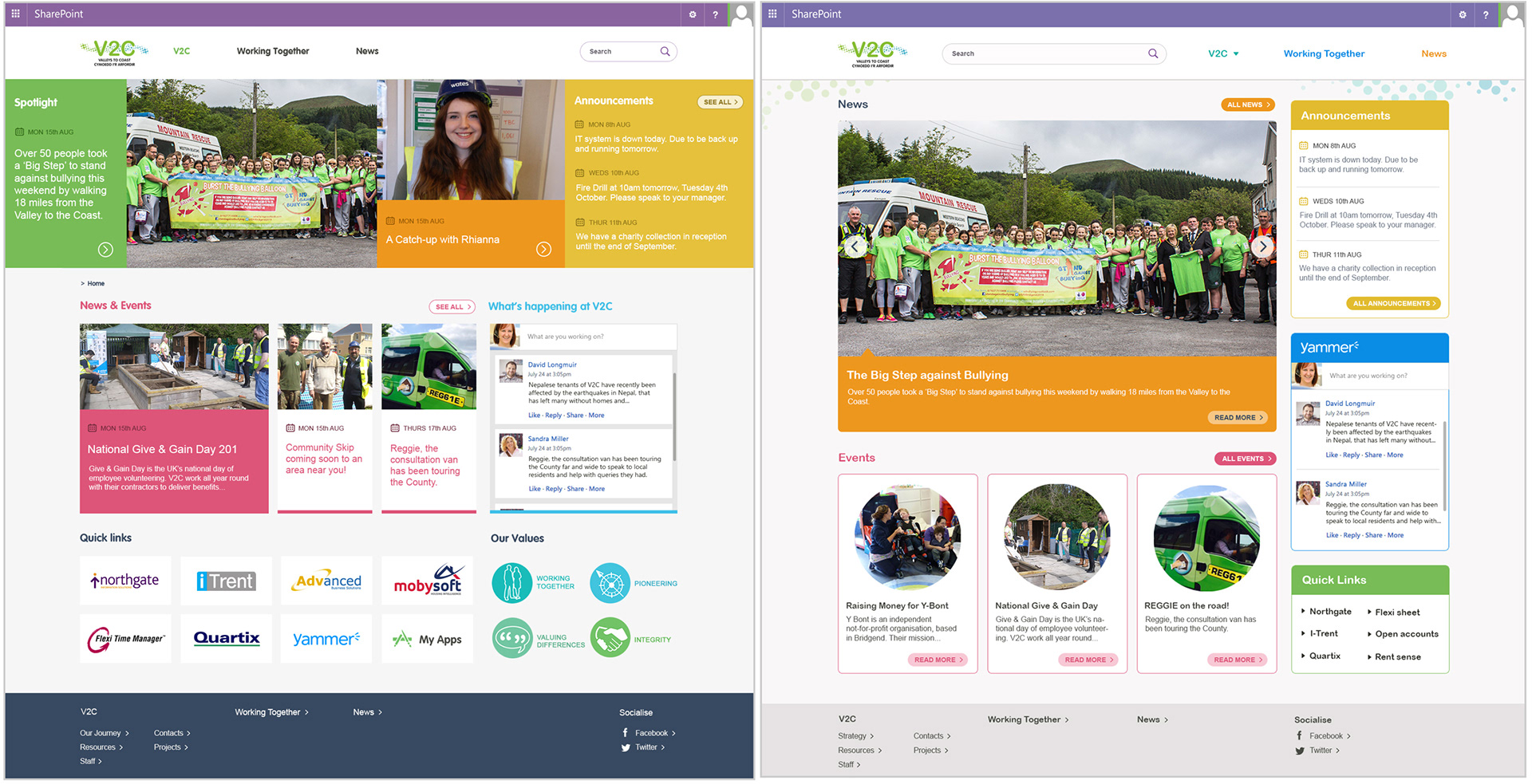 User Interface Specification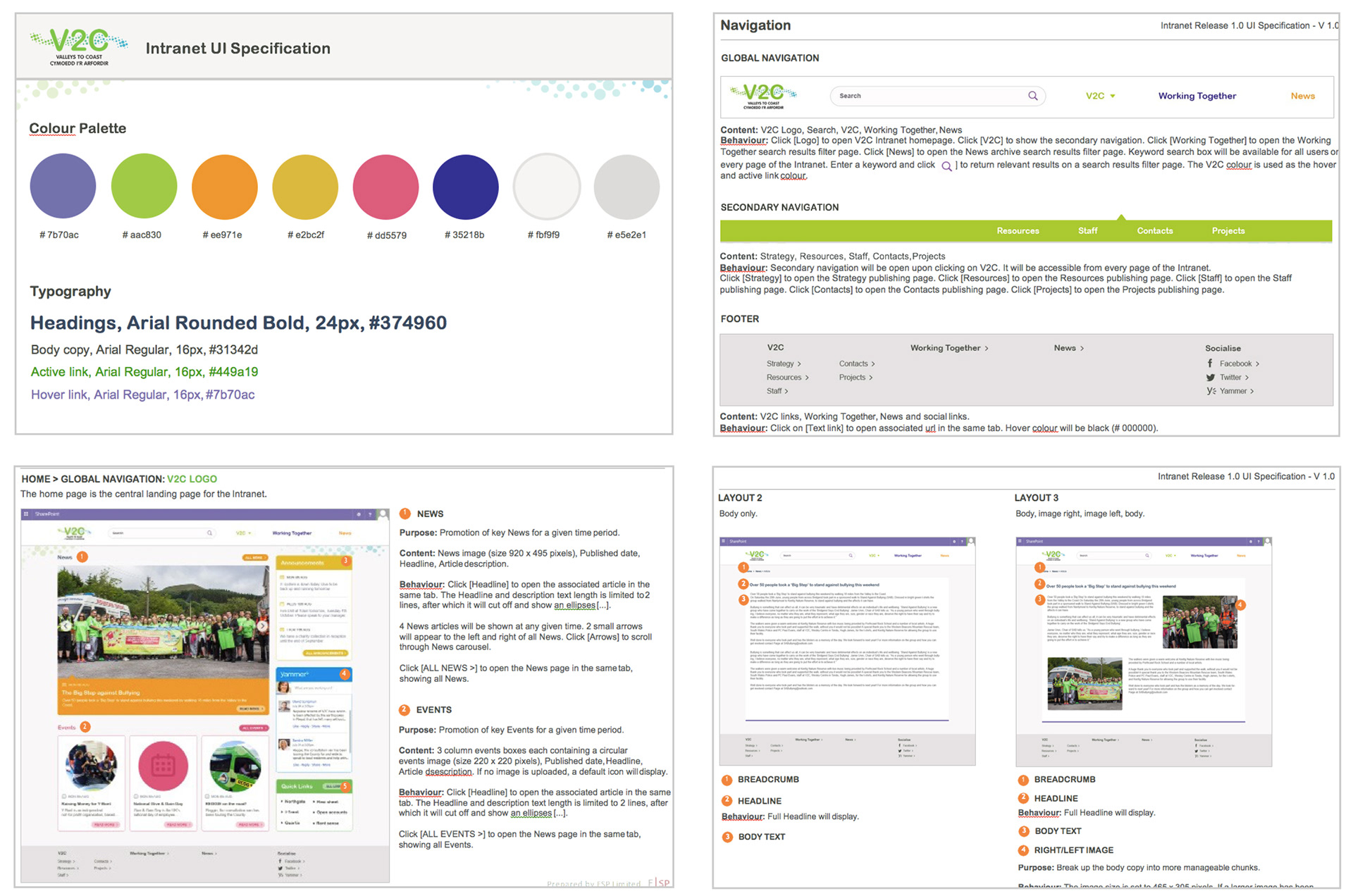 Sharing, communicating and testing