Beauty Resource is an online directory that aims to connect visitors with the beauty professional most suited to their needs. As the sole in house designer at Memiah Limited, I created the branding and online presence for all of their online marketing platforms, each of which received roughly 300,000 visitors per month and saw at least 50% increase in conversion rates due to the redesigns. 
Beauty Resource is one of these.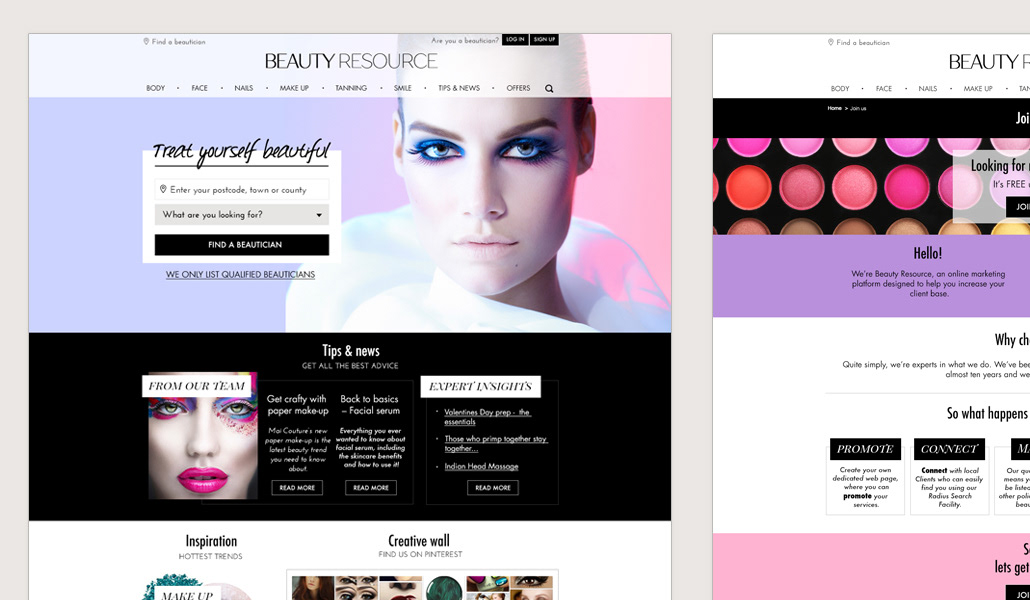 I worked collaboratively with the Marketing, Customer Service and Development teams as well as the Business Stakeholders and current user base, to define the brand, logo mark, user flow, UX, features and functionality and the UI of Beauty Resource.​​​​​​​
I proposed a series of alternative Branding, Style and Design options.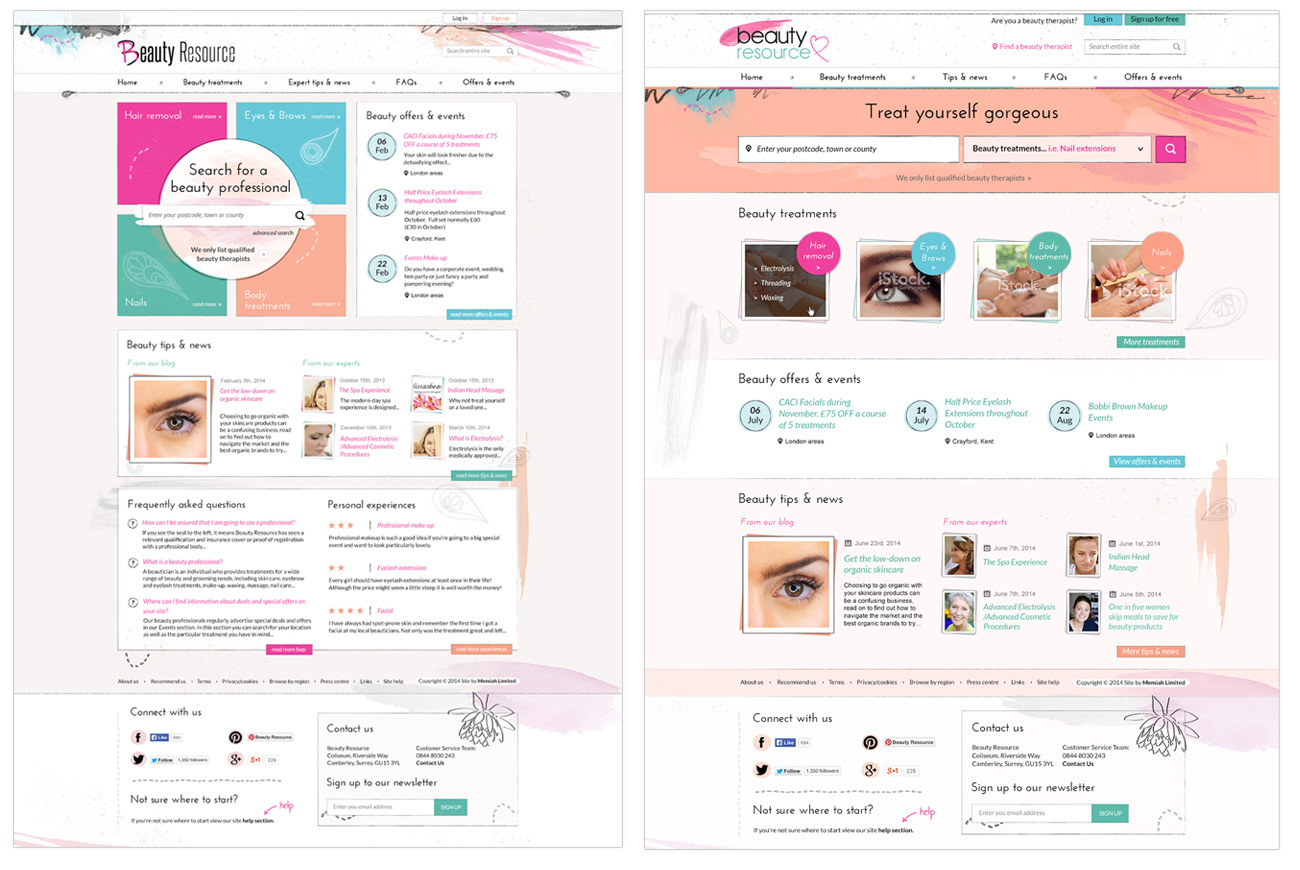 To allow us to test the new design with our users, I created a high fidelity prototype of the new Beauty Resource design.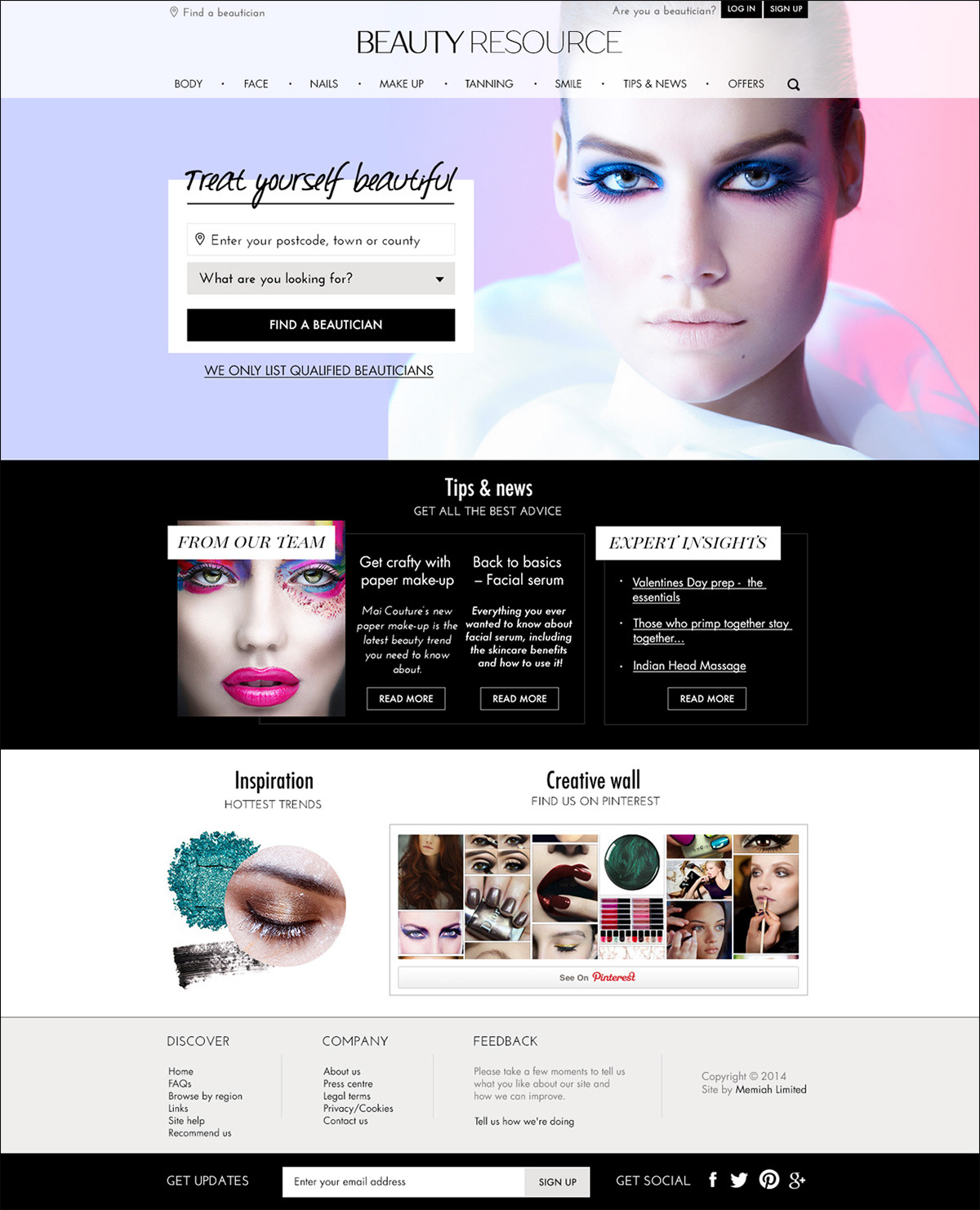 I worked with the development team on the implementation of the redesign and was involved in the testing phase and the post launch split tests. I also worked with the communications team on the relaunch communication to our members.

I also design the email newsletters, leaflets and other stationery as part of the branding.